WHO experts arrive in Wuhan for COVID-19 origin mission
A panel of World Health Organization (WHO) scientists arrived in the central Chinese city of Wuhan on Thursday on a mission to research the origins of the novel coronavirus.
According to China's National Health Commission, the WHO team will need to go through relevant quarantine procedures required under China's epidemic control measures before conducting field work.
"China supports scientists from various countries in conducting global scientific research on the origins and transmission routes of the novel coronavirus," said Chinese Foreign Ministry Spokesman Zhao Lijian on Monday.
The WHO chief, Tedros Adhanom Ghebreyesus, also urged for unity during this hard time, calling on all countries to share the genetic sequence and relevant data for research into COVID-19 variants.
Turkish health minister gets jab of Chinese vaccine ahead of national rollout
Interim data from a late-stage trial in Turkey showed China's Sinovac coronavirus vaccine to be 91.25 percent effective. /AFP
Turkey's health minister Fahrettin Koca received his first shot of the COVID-19 vaccine produced by China's Sinovac Biotech Ltd. on Wednesday, ahead of the country's mass vaccination program set to start on Thursday.
The nation has received three million doses of Sinovac's CoronaVac and ordered a total of 50 million doses. Russia's Sputnik V vaccine and the Pfizer/BioNTech vaccine is also under consideration.
Around 23,000 people died from the virus and more than two million are infected in the country.
Indonesia also launched one of the world's biggest COVID-19 vaccination campaigns on Wednesday with President Joko Widodo receiving the first shot of the vaccine developed by Chinese biopharmaceutical company Sinovac Biotech.
Global COVID-19 deaths approach 2 million mark as virus spreads further
A nurse dresses up to enter the intensive care unit of the COVID-19 department of the Policlinic of Tor Vergata in Rome. /AP
The number of global COVID-19-related deaths is approaching the two million mark as the virus continues to devastate countries across the world.
The latest figures by Johns Hopkins University show that the number of virus-related fatalities reached 1,968,343, out of a pool of 91,838,572 infections by 1700GMT.
The United States remains the hardest-hit country by the pandemic, having reported 22,864,103 cases and 381,513 deaths.
The country accounts for 24.9 percent of the world's total confirmed infections and 19.4 percent of the global deaths.
With 10,495,147 infections, India has registered the world's second-highest virus load but which is less than half the tally recorded by the U.S.
A total of 18 countries have reported more than one million COVID-19 cases, most of which are in Europe.
In terms of COVID-19-related deaths, only three other countries besides the U.S. have reported more than 100,000 fatalities: Brazil (204,690), India (151,529) and Mexico (135,682).
U.S. vaccine rollout comes amid surge in cases and deaths
The global tally of confirmed COVID-19 cases now stands at more than 90 million. The U.S. leads all other nations with nearly 23 million infections. The country reported a record high of 4,462 daily COVID-19 deaths on Tuesday.
Over the past week, an average of more than 3,300 people have died every day, an increase of 217 percent over mid-November.
As positive cases continue to rise, U.S. Health and Human Services Secretary Alex Azar announced the federal government will no longer hold back second doses of COVID-19 vaccine and instead push states to get more older people their first doses.
The new plan recommends anyone 65 and older get the vaccine as soon as possible and offers federal help to states to expand testing.
Mexico's coronavirus death toll rises to 136,917
Mexico reported 15,873 new confirmed coronavirus cases and 1,235 more fatalities on Wednesday, according to the health ministry, bringing its total to 1,571,901 infections and 136,917 deaths.
The real number of infected people and deaths is likely significantly higher than the official count, the ministry has said, due to little testing.
UK records highest daily death toll since start of COVID-19
Passengers wearing face masks stand next to an advertising board reading "Stay Home Save Lives" at a bus stop in London, Britain, January 10, 2021. /Xinhua
Britain on Wednesday recorded 1,564 deaths within 28 days of a positive coronavirus test, the highest daily death toll since the start of the pandemic in the country, according to official figures.
The previous highest daily rise of coronavirus-related deaths was 1,325, which reported on January 8, the data showed. The latest figure brings the total number of deaths in Britain to 84,767.
A new drug for treating COVID-19 symptoms, which could reduce the odds of coronavirus patients developing severe symptoms by 79 percent, is being moved to a mass trial in the UK.
Fearing new variant, Merkel warns Germany may lock down until April01:54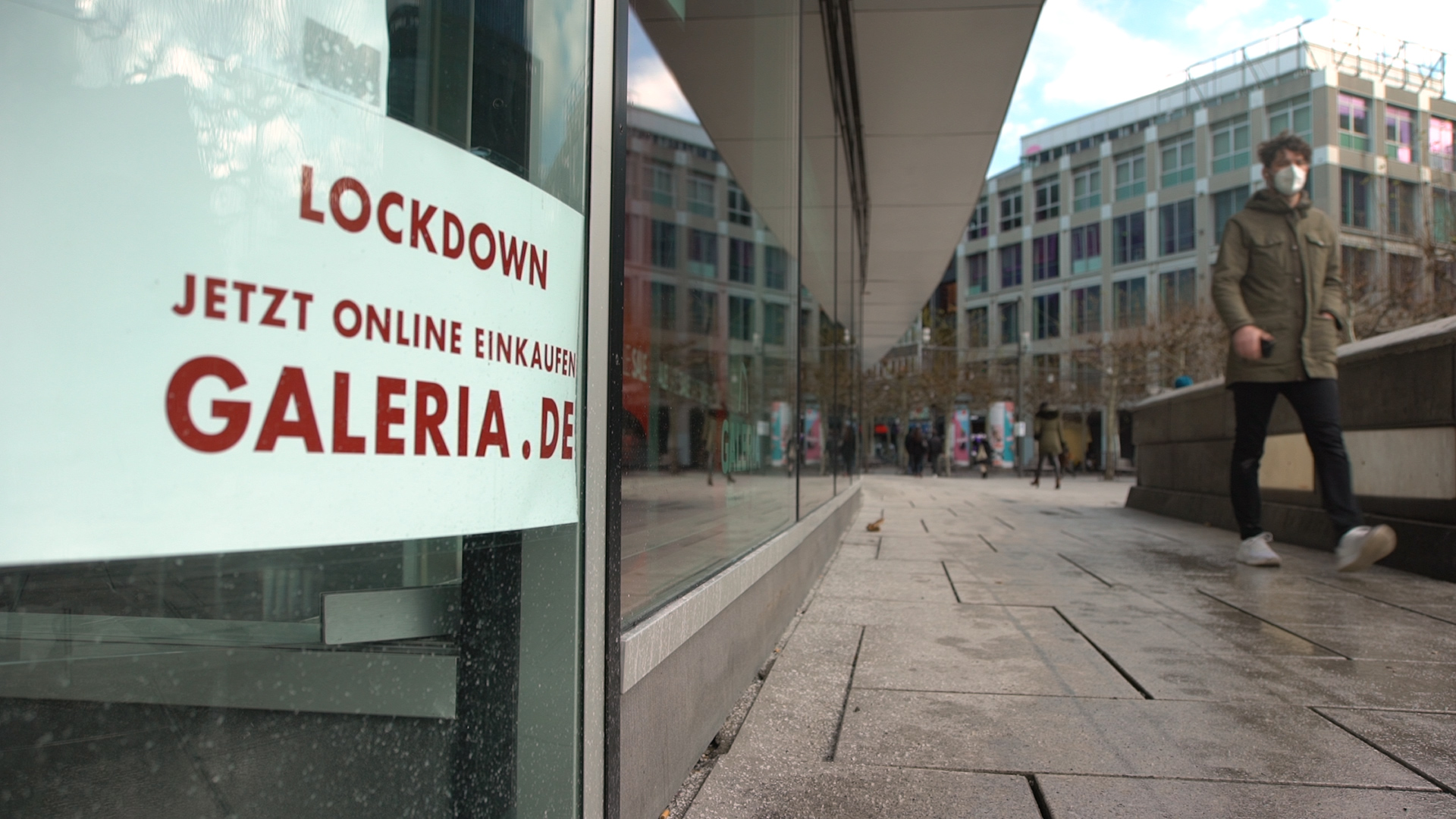 German Chancellor Angela Merkel has warned citizens that life is likely to continue under lockdown until April due to the new virus variant, first discovered in the UK.
"If we don't manage to hold off this British variant, we will have a 10-fold incidence by Easter," Merkel told fellow Christian Democrats on Tuesday, reported Bild.
Health officials have seen no decline in COVID-19 infections in recent weeks despite stricter measures in place. More than 300,000 people are currently infected nationwide, including 19,600 new cases reported on Wednesday morning.
Africa secures 270 million vaccine doses for continent
Checking temperatures at the emergency entrance of the Steve Biko Academic Hospital in Pretoria, South Africa, January 11, 2021. /AP
The African Union said on Wednesday it had secured 270 million doses of anti-COVID vaccines for the continent, in a deal that will benefit countries unable to finance their own immunization campaigns.
The news comes as coronavirus infections spike again in parts of Africa, especially South Africa, where a rapidly spreading variant of the coronavirus now makes up most of the new cases. The continent over the weekend surpassed three million confirmed cases since the start of the pandemic, with more than 1.2 million in South Africa.
Under the deal, the vaccines will be supplied by Pfizer, AstraZeneca and Johnson & Johnson.
African officials have approached at least 10 vaccine manufacturers and developers as the continent seeks to vaccinate 60 percent of its population of 1.3 billion people, or about 780 million people.
Morocco announced on Wednesday 1,266 new COVID-19 cases, taking the tally in the North African country since March 2, 2020 to 455,055.
Source:https://news.cgtn.com/news/2021-01-14/COVID-19-Global-Roundup-WHO-team-arrives-in-Wuhan-deaths-near-2m-X2vIcdiNOw/index.html